Sound Healing with Acutonics and Singing Bowls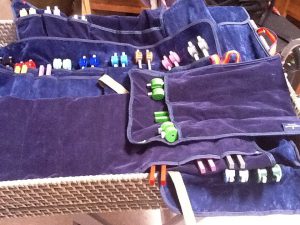 It is a joy to serve you with healing tools and to use the experience have which is rejuvenating to the body electric, and healing.  I can see how the pathway of music and the extensive study of has brought me to the understanding of how effective using the Sound Healing Modality with Acutonics and Singing Bowls serves so many and is truly a Non-Invasive Healing Practice which resonates well with me being a Practitioner.
 The different modalities of my studies over the years, all support this work.  From music conservatory, teaching, performing, singing,  composing, qigong, and aromatherapy, to arrive at the door of the Science of Sound healing using Acutonics which is also based on Oriental Medicine and applying tuning forks on Meridians and Acupoints on the body and both over the body.  This is such a Non Invasive lovely healing modality, as well as one that activates the waters of the being so effectively ~ because remember we as humans are 70% water.
Having my Ministring license, and Master teacher reiki attunements and certifications alone with 10 levels of studies in Acutonics work, I feel blessed with the skills to have and offer this practice.  
Sound healing,  aromatherapy, music, healing, designing healing salves, and Reiki make such a well-rounded healing practice.   Truly my Shamanic Pathway, is what I offer to you in my workings!
In harmony, Jana